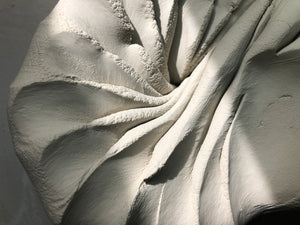 POTTERY WORKSHOPS with Kiln 9 Ceramics
---
Are you curious about making your very own piece of functional pottery, or wanting to spend quality time with friends while learning some new skills? 
These "bite-sized" workshops are great value and offer a rare occasion to explore the space of ceramics without having to commit to a multi-week course.  Each themed session will be around 3 hours long and take place at my home-studio centrally located in downtown Kelowna. 
Join me, Candace Webb, of Kiln 9 Ceramics for a fun-filled and educational journey into the land of clay!
As a formally trained studio potter with over 20 years of experience, I'm excited to share with you some of the knowledge and insight I've gained during my journey.
The aim is to foster a warm, positive, and fun learning-environment that builds on your creativity. Even if you (falsely) believe you don't possess any artistic talent, I can assure you – you do! All you need is the right guidance.   
Everything pottery-related is provided onsite, and all completed pieces will be microwave, dishwasher and oven-safe.
So, bring some clothes you don't mind getting muddy in and let's have some fun!

Sorry, there are no products in this collection.